About Me
i am a good boy every one knowns that including mamo forget my name
My Favorite Things To Do
I like to play soccer and also i love having fun, like dancing, singing, reading and also travelling,
Some of My Favorite People
My grandma and grandpa are some of my favorite people. Grandma always has a cupboard full of twinkies and raisen-filled cookies. She also lets me pick my favorite cereal when we go to the grocery store. Grandpa takes us for rides on his four-wheeler when we go to his house in the summer.
Contact Mail
juliusoboh@yahoo.com

HOME: #8 Erirhovwere Street off
Ejemudaro Rd. Warri,
Delta State.Nigeria.
(234) 53-256097
OFFICE: Regal Cafe,
Palmgrove Motel Ighogbadu Rd. warri
Delta state, Nigeria.
(234) 803 5632287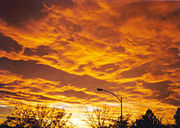 Crayon Drawing
This is one of my first drawings of my brother Joe. Joe has read hair. Grandma gave him that shirt for Christmas, and she gave me one like it, only blue.
Link to More Drawings